Thales Alenia Space and SWISSto12 enter into agreement to setup a digitalised and highly effective spacecraft waveguide supply chain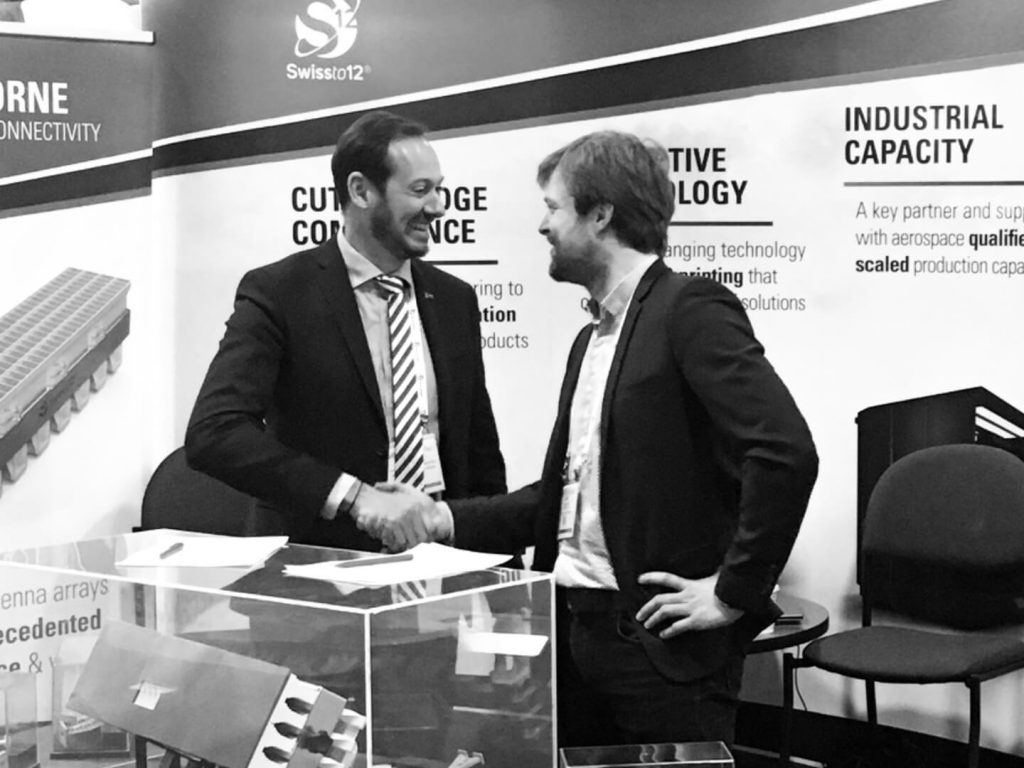 Thales Alenia Space and SWISSto12 entered into agreement during the Satellite 2018 show in Washington DC. Both companies will work and innovate together by setting up a novel supply chain of spacecraft waveguides. The products will be manufactured by SWISSto12 based on Thales Alenia Space design and SWISSto12 proprietary Additive Manufacturing and surface treatment technologies that have now reached space qualification maturity. Thales Alenia Space, the world champion in 3D-printed parts in orbit, will be amongst the first satellite integrators to benefit from this novel technology as well as a digitalisation approach that both partners are setting up to enable disruptively low lead-times, manufacturing flexibility and competitiveness for high quantities of custom designed waveguides.
ABOUT THALES ALENIA SPACE
Combining 40 years of experience and a unique diversity of expertise, talents and cultures, Thales Alenia Space architects design and deliver high technology solutions for telecommunications, navigation, Earth observation, environmental management, exploration, science and orbital infrastructures. Governments, institutions and companies rely on Thales Alenia Space to design, operate and deliver satellite-based systems that help them position and connect anyone or anything, everywhere, help observe our planet, help optimize the use of our planet's – and our solar system's – resources. Thales Alenia Space believes in space as humankind's new horizon, which will enable to build a better, more sustainable life on Earth. A joint venture between Thales (67%) and Leonardo (33%), Thales Alenia Space also teams up with Telespazio to form the parent companies' Space Alliance, which offers a complete range of services and solutions. Thales Alenia Space posted consolidated revenues of about 2.4 billion euros in 2016 and has 7,980 employees in nine countries.