3D Printing
radio frequencies
Cutting edge radio frequency products leveraging upon a proprietary 3D-printing technology for aerospace applications.
Your agile
telecommunications satellite
Discover HummingSat, SWISSto12's new telecommnuications satellite product line.
Contact us
TECHNOLOGY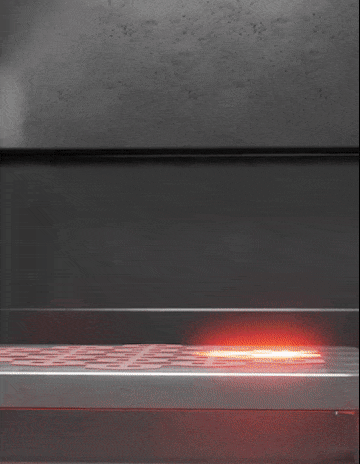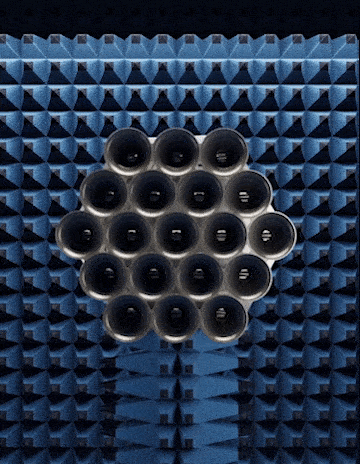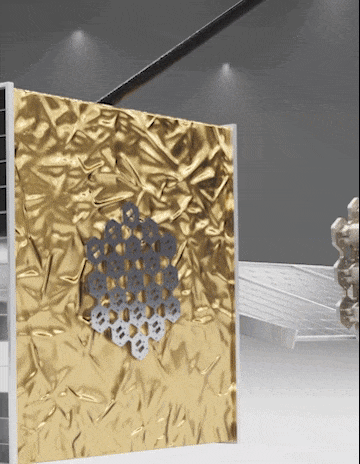 Benefits of 3D printing
Complex RF systems are no longer assembled of hundreds of components thanks to additive manufacturing technology. Less amount of interconnects brings significant mass savings together with enhanced RF performance.

Design and manufacturing flexibility offered by SWISSto12 3D printing technology push the limits and allow to create new generation systems accommodating RF, mechanical, and thermal features in a single monolithic block.

All the benefits of the 3D printing for RF go hand in hand with a high level of customization and unbeatable lead time.

The additive manufacturing process in a nutshell
The additive manufacturing process developed by SWISSto12 is complex and leveraging unique and patented technology. The process starts with an extensive radio frequency, mechanical and thermal designing phase in order to optimize the performance, weight of monolithic components or subsystems.

Once the optimal design has been reached, the actual 3D printing is done with Aluminium, INVAR, PEEK or Titanium. Then, the 3D printed parts undergo a chemical surface treatment and plating aimed at improving surface roughness and skin conductivity.

Finally, all parts are tested and integrated to make sure they are functional and comply to both functional and technical requirements
Qualification and Heritage
The Radio Frequency products developed by SWISSto12 sustain the harshest environments. Our processes and products have undergone thorough qualification and testing processes to ensure that the materials, coating and paint that are applied on SWISSto12 products can withstand maritime, airborne and space environmental constraints.

Qualification results show uncompromised performance through mechanical, thermal, vacuum, humidity, salt fog and other tests to support demanding qualifications. In the past few years, we've had the opportunity to collaborate with large aerospace prime manufacturers in both LEO and GEO telecommunications missions.

Through such programs, we've acquired flight heritage for waveguides and antennas manufactured with additive manufacturing technology, in Ka, Ku and Q-bands, for on-going / upcoming space programs.
NEWS
Intelsat becomes first commercial customer for SWISSto12's innovative HummingSat geostationary telecommunications satellite, developed with its patented 3D printing technology in collaboration with the European Space…

Learn more

An innovative small-sized satellite product line for geostationary telecommunications has passed its ESA system requirements review and received its official name of "HummingSat". The slimline…

Learn more

Lausanne, June 28th 2022 – SWISSto12 introduces the new name: HummingSat as well as the logo for its small telecommunications satellite product line. HummingSat operates…

Learn more