SWISSto12 Secures CHF 25 Million (€26.15million) Working Capital Financing Facility from UBS for HummingSat Satellite Business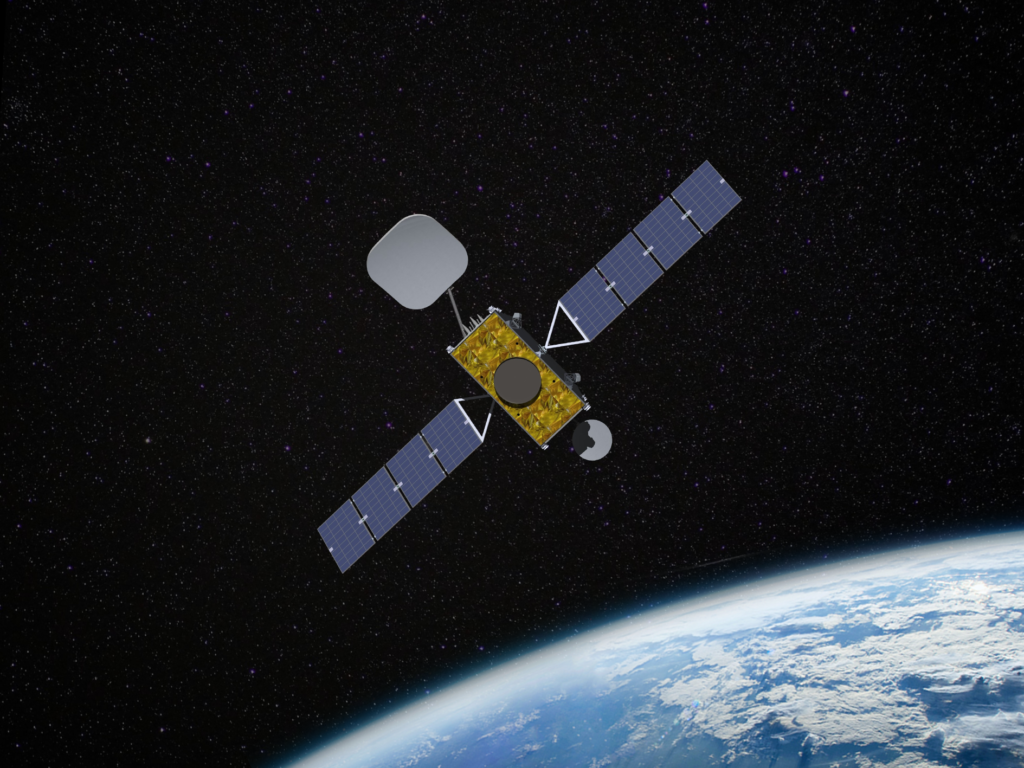 SWISSto12, one of Europe's fastest growing satellite and Radio Frequency product manufacturers, has announced securing a CHF 25 million (€26.15 million) working capital facility from UBS Switzerland AG, the multinational universal bank. The facility will provide SWISSto12 with flexible growth capital to meet strong customer demand for its geostationary SmallSat HummingSat.
Since the company was founded in 2011, SWISSto12 has raised over €50 million in venture capital from prominent Swiss and European investors including Constantia New Business (CNB Capital), Swisscom Ventures, Swisscanto and Zürcher Kantonalbank (ZKB). In addition to its growing Radio Frequency product and subsystem business, SWISSto12's partnership project with the European Space Agency (ESA) has secured over €30 million of support to design the HummingSat platform – the first SmallSat for geostationary orbit.
In 2022, SWISSto12 announced securing a deal to supply a HummingSat satellite to Intelsat, followed in May 2023 by a deal to supply three HummingSats to Inmarsat (acq. Viasat 2023). The company currently has more than €200 million in back orders from customers across its Radio Frequency products and subsystems business, partnership with ESA and recent HummingSat contracts.
Pär Lange, Partner, Swisscom Ventures said, "SWISSto12 is the first ever growth-stage company to sell a whole geostationary satellite to global satellite operators – testament to the uniquely transformative market potential of the HummingSat platform and the team's technical and commercial acumen. Having generated over €200 million in customer orders, SWISSto12 is also one of the few growth-stage companies able to secure a growth facility of this magnitude from a multinational bank such as UBS – the company is in a tremendously good position to reinvigorate the geostationary communications market on which billions of people depend for broadband, broadcast and safety services."
Peter Gisler, CEO SERV, said the following: "As the Swiss Export Risk Insurance SERV, we are pleased to help enable this partnership between SWISSto12 and UBS and support SWISSto12 as it seizes new growth opportunities in the global satellite market."
Emile de Rijk, Founder and CEO of SWISSto12 said, "This CHF 25 million working capital facility with UBS gives us additional agility to execute on the manufacturing and delivery of our first HummingSats and address strong customer demand. With HummingSat, SWISSto12 is creating a new class of agile, high performance SmallSat for geostationary orbit that is approximately three to five times smaller and lower cost than conventional geostationary satellites, while still reliably delivering critical services. We're excited to build on customer demand from global satellite operators and national governments with our innovative geostationary communications satellites that will better connect and protect users worldwide."
ABOUT SWISSto12: SWISSto12 is a leading manufacturer of advanced satellite payloads and systems, including the HummingSat: a small yet powerful geostationary telecommunications satellite developed in collaboration with the European Space Agency (ESA) through its public-private-partnership program. HummingSat customers include Intelsat and Inmarsat (acq. Viasat 2023.) SWISSto12's satellites and payloads benefit from the company's unique and patented 3D-printing technologies and associated Radio Frequency (RF) product designs that deliver lightweight, compact, highly performing, and competitive RF functionality. Besides its space portfolio, the company is also active in telecommunications, surveillance and radar applications for the aeronautic industry. SWISSto12 has developed commercially with success in Europe, the USA and Israel and is amongst the fastest growing aerospace companies in Europe. SWISSto12 spun off in 2011 from the Swiss Federal Institute of Technology in Lausanne (EPFL), is privately owned and backed by prominent Swiss and European Investors.
About UBS: UBS convenes the global ecosystem for investing, where people and ideas are connected and opportunities brought to life, and provides financial advice and solutions to wealthy, institutional and corporate clients worldwide, as well as to private clients in Switzerland. UBS offers investment solutions, products and impactful thought leadership, is the leading global wealth manager, provides large-scale and diversified asset management, focused investment banking capabilities, and personal and corporate banking services in Switzerland. The firm focuses on businesses that have a strong competitive position in their target markets, are capital efficient and have an attractive long-term structural growth or profitability outlook. UBS is present in all major financial centers worldwide. It has offices in more than 50 regions and locations, with about 30% of its employees working in the Americas, 30% in Switzerland, 19% in the rest of Europe, the Middle East and Africa and 21% in Asia Pacific. UBS Group AG employs more than 100,000 people around the world. Its shares are listed on the SIX Swiss Exchange and the New York Stock Exchange (NYSE).