SWISSto12 launches US entity St12 RF Solutions Inc, to boost engagement with US Aerospace customers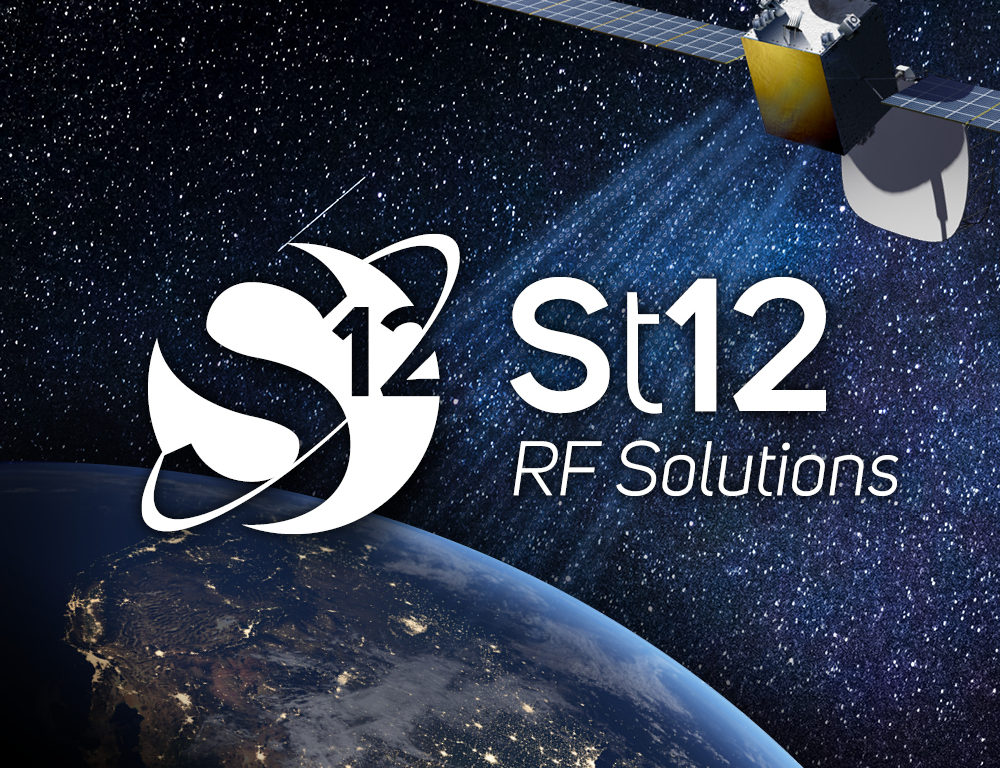 Newly incorporated St12 RF Solutions, Inc. will collaborate with US partner Frontgrade Technologies to deliver complex differentiated RF solutions to the US Aerospace market to enable the next generation of critical systems and missions
Manchester, NH and Renens, Switzerland, March 02 2023
SWISSto12 SA (St12), Switzerland's fastest-growing aerospace company and a leading global provider of innovative RF solutions today announced the incorporation of St12 RF Solutions, Inc. The new entity has business offices in Manchester, NH and will focus on engaging government and industry partners in the United States to commercialize advanced RF solutions.
SWISSto12 delivers RF cavity-based components, antennas, and antenna array solutions based on 3D additive manufacturing technology. Its unique and patented RF design, surface finishing and plating processes for the realization of complex RF solutions, together with advanced RF designs, are deployed in Aerospace missions including satellite communications, surveillance, and radar.
St12 RF Solutions, Inc. will operate as a wholly owned subsidiary of SWISSto12, SA. Scott Wolf, an experienced executive in the US Aerospace market, has been appointed as operating executive for the entity and will report to a majority US citizens Board of Directors, allowing St12 RF Solutions, Inc. to engage seamlessly with US customers for export controlled and restricted programs and missions.
Frontgrade Technologies, a leading provider of RF technologies and related mission critical electronic solutions, collaborates with SWISSto12 in bringing these unique products to the US market and customers by leveraging a production facility in Exeter NH under a licencing agreement with SWISSto12. CAES was acquired by Veritas Capital in January 2023 and rebranded as Frontgrade Technologies.
Dr. Emile de Rijk, SWISSto12 (St12) founder and CEO, said: "This is a milestone in our strategy to engage customers in the US market with SWISSto12's core capabilities. It is a clear sign of our commitment to the US market and our core mission of being a trusted partner for the development and delivery of differentiated RF solutions for critical missions. In concert with Frontgrade Technologies, our US partner, we will accelerate the introduction of highly responsive and competitive RF solutions to US customers."
Scott Wolf, Managing Director of St12 RF Solutions, Inc, said: "The structure and proximity of St12 RF Solutions will enable us to seamlessly engage with our partner, Frontgrade Technologies, and US customers. We are well-positioned to address their most sensitive and challenging requirements and mission needs. St12 RF Solutions will unite experts in business, project management, engineering, and manufacturing technology to understand our customers critical needs and enable their next generation of critical systems based on the advantages of RF Additive Manufacturing (AM)."
Mike Elias, President and CEO of Frontgrade Technologies said: "Our long-standing partnership with SWISSto12 has delivered mission-critical RF solutions to the US aerospace market for many years. With the launch of St12 RF Solutions in New Hampshire, we are looking forward to deepening this collaboration and further pooling our expertise. I am confident that our combined capabilities will produce the new designs needed to meet the high performance requirements of future space and defence missions."
Additive Manufacturing (AM), or 3D printing based on Selective Laser Melting (SLM), is an advanced manufacturing technology that has gained traction in the Aerospace industry over the last decade. Additive Manufacturing (AM) for RF systems enables high precision formats and complex geometries that allow form factors and performance that cannot be achieved with standard manufacturing solutions. Integrated subsystems that combine multiple components in one single homogeneous part reduces weight and complexity, a key differentiator for prime companies where cost and space are at a premium.
SWISSto12 pioneered the development of tailored and patented AM technologies that provide advanced RF performance, size and weight savings as well as product competitiveness through optimized manufacturing tolerances, surface finishes, plating techniques and RF designs. The technology and associated products address the increasingly challenging size, weight, power and cost (SWaP-C) requirements of Aerospace prime contractors. Since its inception in 2011, SWISSto12 has delivered thousands of qualified products and systems, based on AM technology, currently operating in space, airborne, sea and ground-based environments.
For more information please visit: or https://www.swissto12.com or https://frontgrade.com/
About SWISSto12
SWISSto12 is the leading developer of advanced engineered Radio-Frequency (RF) products for communications, surveillance and radar applications in the Aerospace industry. The company's patented 3D additive manufactured printing technologies and associated product designs deliver lightweight, compact, highly performing, and competitive RF products and sub-systems. SWISSto12 has had commercial success in Europe and Israel with prominent partners and customers such as Thales, Elbit, IAI and the European Space Agency. SWISSto12 is the fastest growing Swiss aerospace company, spun off from the Swiss Federal Institute of Technology in Lausanne (EPFL), is privately owned and backed by prominent Swiss and European Investors. https://swissto12.com/
About Frontgrade Technologies
Frontgrade Technologies is a pioneer of advanced electronics for the most technologically challenging military and aerospace trusted systems. As the largest provider of mixed-signal and radiation-hardened technology to the United States aerospace and defense industry, Frontgrade delivers high-reliability RF, microwave and millimeter wave, microelectronic and digital solutions that enable our customers to ensure a safer, more secure planet. On land, at sea, in the air, in space and in cyberspace, Frontgrade's' extensive electronics and enhanced manufacturing capabilities are at the forefront of mission-critical military and aerospace innovation. https://frontgrade.com/