Lockheed Martin Space partners with SWISSto12 & CAES for Advanced 3D-Printed Phased Array Antennas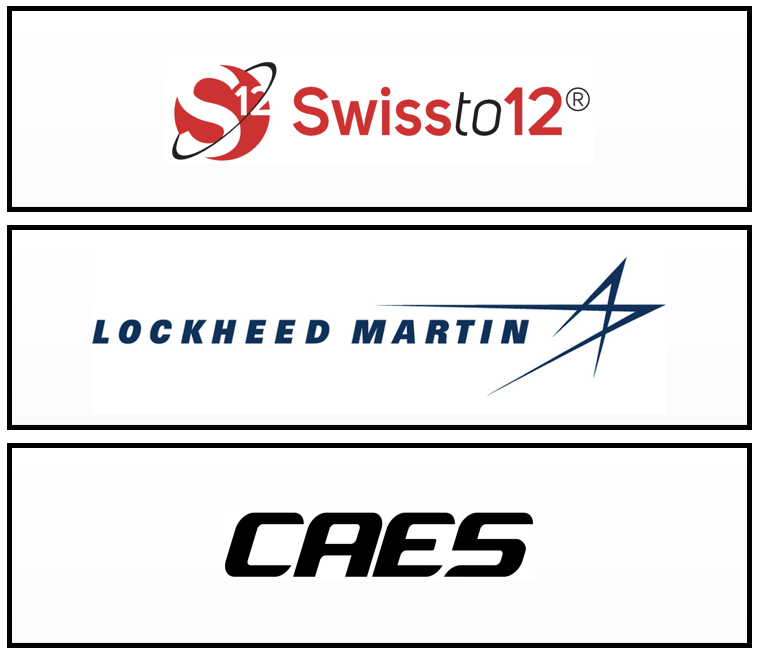 Lausanne, March 23rd 2022
SWISSto12 and the firm's US-based partner, CAES (Cobham Advanced Electronic Solutions), have been selected by Lockheed Martin Space business to develop advanced, 3D printed, phased array antennas for upcoming satellite missions.
SWISSto12 and CAES have partnered to bring additive manufacturing and 3D printing technology to the United States aerospace and defense manufacturers. The company's expertise, product and patent portfolio combined with CAES design engineering, manufacturing, and test enables uniquely-designed RF products and subsystems that meet challenging size, weight, and performance requirements.
With initial development conducted at SWISSto12's headquarters in Switzerland, these 3D-printed Phased Array Antennas will be manufactured by CAES' new additive manufacturing laboratory in Exeter, New Hampshire.
"We look forward to this developing collaboration with Lockheed Martin, a global technology leader in aerospace, space and security. There is tremendous opportunity offered by our 3D printed antenna technology to help upcoming satellite missions optimize their performance and throughput while enhancing their coverage flexibility," said Dr. Emile de Rijk, Founder and CEO of SWISSto12. "We are grateful for the trust Lockheed Martin places in SWISSto12 and CAES to embark onto this development which has long-term strategic value to both our companies."
"For decades, CAES has developed and manufactured a variety of antennas, RF subsystems and microelectronics for Lockheed Martin's space missions," said David Young, Chief Technology Officer, CAES. "Together with our partner SWISSto12, we are thrilled to collaborate once again to usher in a new wave of pioneering advanced electronic solutions based on additive manufacturing technologies."
"SWISSto12 and CAES provide a strong mix of innovative technical solutions and skilled talent," said Kyle Griffin, vice president of Lockheed Martin Space's Advanced Program Development group. "We look forward to strengthening this relationship as we build solutions for increasingly complex challenges in space."
SWISSto12 is a leading developer of advanced engineered radio frequency (RF) products for telecommunications, EW and radar applications in the aerospace industry. The company's patented 3D printing technologies and associated product designs are unique to deliver lightweight, compact, highly performing, and competitive RF products and sub-systems. SWISSto12 has developed commercial with success in Europe and Israel with prominent partners and customers such as Thales, Elbit, IAI and the European Space Agency. SWISSto12 is the fastest growing Swiss aerospace company, spun off from the Swiss Federal Institute of Technology in Lausanne (EPFL), is privately owned and backed by prominent Swiss and European Investors.
CAES is a pioneer of advanced electronics for the most technologically challenging military and aerospace trusted systems. As the largest provider of mixed-signal and radiation-hardened technology to the United States aerospace and defense industry, CAES delivers high-reliability RF, microwave and millimeter wave, microelectronic and digital solutions that enable our customers to ensure a safer, more secure planet. On land, at sea, in the air, in space and in cyberspace, CAES' extensive electronics and enhanced manufacturing capabilities are at the forefront of mission-critical military and aerospace innovation.