Collaboration with Maxar Technologies to bring innovative and complex 3D printed filters to space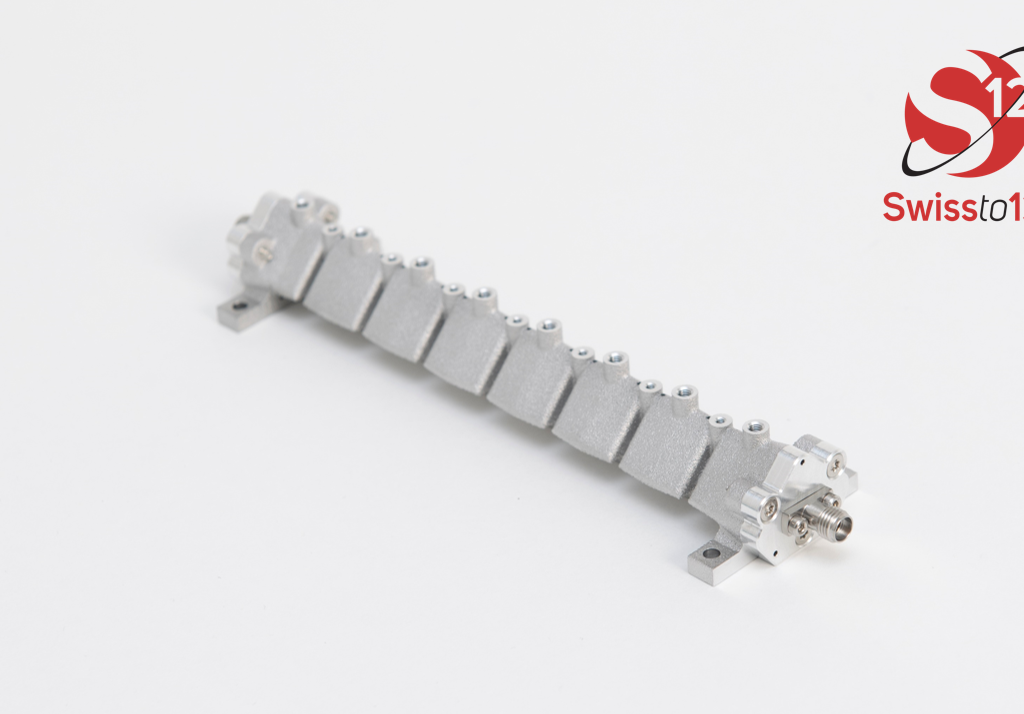 Lausanne, Switzerland – December 9th, 2020 – in collaboration with Maxar Technologies, a trusted partner and innovator in Earth Intelligence and Space Infrastructure, we have developed new types of advanced narrow-band and high-power waveguide filtering functions using Additive Manufacturing (3D printing). After successfully developing and commercializing broadband, low-power filter products in majority for the satcom user terminal market, SWISSto12 is working with Maxar to push the technological envelope and propose advanced filters based on 3D printing for the space market.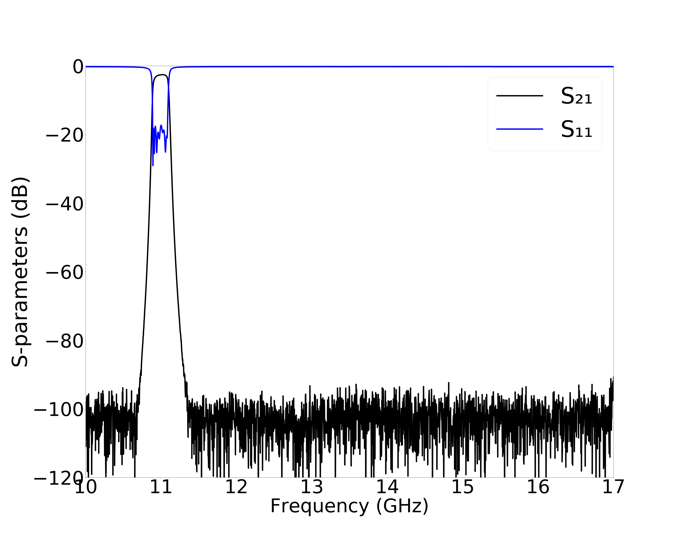 Based on new waveguide cavity designs and geometries, which can only be manufactured through 3D printing, complex filtering functions become possible. The example shown here benefits from 3D printed triangular waveguides (Patent Pending) to create an ultra-compact and flat device, highly suited for cost-effective batch production. It represents an ideal lightweight, narrowband (≈ 1.5%) and low-loss filter solution for applications from S-band to Ku-band. Multiple EMs for narrowband satellite applications in Ku-band frequencies have been manufactured and tested, showing excellent RF performance and repeatability. At SWISSto12, we are always looking to push the boundaries of what can be achieved leveraging 3D printing technology, and we are very excited to have worked with Maxar to increase the performance of 3D printed waveguide filters.
SWISSto12's collaboration with Maxar will also include other filter-related activities: the implementation of more advanced filtering functions, design of harmonic filters, high-power and thermal testing, determination of the Secondary Electron Yield of 3D printed samples, and many others.
About Maxar
Maxar is a trusted partner and innovator in Earth Intelligence and Space Infrastructure. We deliver disruptive value to government and commercial customers to help them monitor, understand and navigate our changing planet; deliver global broadband communications; and explore and advance the use of space. Our unique approach combines decades of deep mission understanding and a proven commercial and defense foundation to deploy solutions and deliver insights with unrivaled speed, scale and cost effectiveness. Maxar's 4,000 team members in 20 global locations are inspired to harness the potential of space to help our customers create a better world. Maxar trades on the New York Stock Exchange and Toronto Stock Exchange as MAXR. For more information, visit www.maxar.com.