SWISSto12 and Elbit Systems to cooperate on the development and production of advanced antennas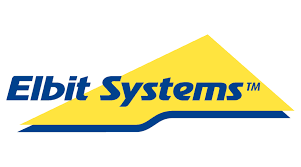 Haifa, Israel and Renens, Switzerland, July 19th, 2021 – Elbit Systems, a $4.7 billion company, and SWISSto12, a leading provider of 3D printed products for radio frequency (RF) applications in the aerospace and defense industries, announced today a long-term cooperation agreement.
The long-term agreement calls for the development and production of 3D-printed RF antennas and subsystems for Elbit Systems' Naval EW programs in several countries. The successful industrialization of SWISSto12's unique 3D printing technology for serial production in the aerospace and defense industries assures high-performance and cost-effective solutions.
"We feel very fortunate to partner with SWISSto12. Their innovative and forward-thinking approach is a perfect fit for Elbit Systems. We are convinced that we will be able to implement many successful projects together. It's a perfect example how offset was used to bring two companies together", says Jakob Baumann, Chairman of the Board of Elbit Switzerland.
Elbit Systems, a world leader in the area of EW, was selected by numerous countries to provide advanced EW solution, in different domains of operation, including the U.S., Canada, Germany, Portugal, Israel and other.
"Elbit's well known ambition to find new innovative solutions is a perfect fit with SWISSto12's unique technology and product portfolio – we are truly honored to become Elbit's strategic partner for RF systems made by 3D printing" said Dr. Emile de Rijk, founder and CEO of SWISSto12. "This strategic partnership allows us to scale our production and business volume to the next level and comes as an additional customer focused success story" he continued.
Additive Manufacturing (AM), or 3D printing, is an advanced manufacturing technology that has gained traction in the defense and aerospace industries over the last decade. AM allows for the manufacture of highly complicated, intricate and non-conventional designs that free products from typical manufacturing constraints that have long limited their performance, weight, size and cost competitiveness. SWISSto12 pioneered the development of tailored and patented AM technologies aimed at delivering advanced RF performance, size, and weight savings as well as product competitiveness through optimized manufacturing tolerances, surface finishes, plating techniques, and RF designs. The technology and associated products address the increasingly challenging size, weight, power, and cost (SWaP-C) requirements of Tier 1 and 2 customers.
For more information please visit:
https://elbitsystems.com/ or https://www.swissto12.com.
About Elbit Systems
Elbit Systems Ltd. is an international high technology company engaged in a wide range of defense, homeland security and commercial programs throughout the world. The company, which includes Elbit Systems and its subsidiaries, operates in the areas of aerospace, land, naval systems, unmanned systems, cyber based systems, and EW suites. The company also delivers homeland security and commercial applications and provides a range of support services, including training and simulation systems. For additional information, visit: https://elbitsystems.com, follow us on Twitter or visit our official Facebook, YouTube, and LinkedIn Channels.
About SWISSto12
SWISSto12 is the leading developer of advanced engineered radio frequency (RF) products for telecommunications, electronic warfare and radar applications in the aerospace and defense industries. The company's patented 3D printing technologies and associated product designs are unique to deliver lightweight, compact, highly performing, and competitive RF products and sub-systems. SWISSto12 has developed commercial with success in Europe and Israel with prominent partners and customers such as Thales, Airbus Defense & Space, Elbit, IAI and the European Space Agency. SWISSto12 is the fastest growing Swiss aerospace company, spun off from the Swiss Federal Institute of Technology in Lausanne (EPFL), is privately owned and backed by prominent Swiss and European Investors. https://swissto12.com/
Media Contacts:
SWISSto12 SA:
Larissa Updike
Tel: +41 76 5107874
[email protected]
Elbit Systems:
Dana Tal-Noyman
Tel: 972 77 2948809
[email protected]